<![if !vml]>

<![endif]>
Native American Church Peyote Artwork
Bring the spirit of NAC Prayermeeting into your home on a daily basis with these stunningly inspired Peyote artwork by our artist that also brings his creativity to our water bucket sets as well. They are authentic limited edition reproductions on canvas and in red cedar frames. Each print is personally signed by the artist and numbered.
Sacred Medicine * Heartbeat of Mother Earth * Holy Water, Holy Life * Morning Blessing * Messenger
We are pleased to be able to make available to you this original artwork either individually or as a set, depicting different parts of the Prayermeeting.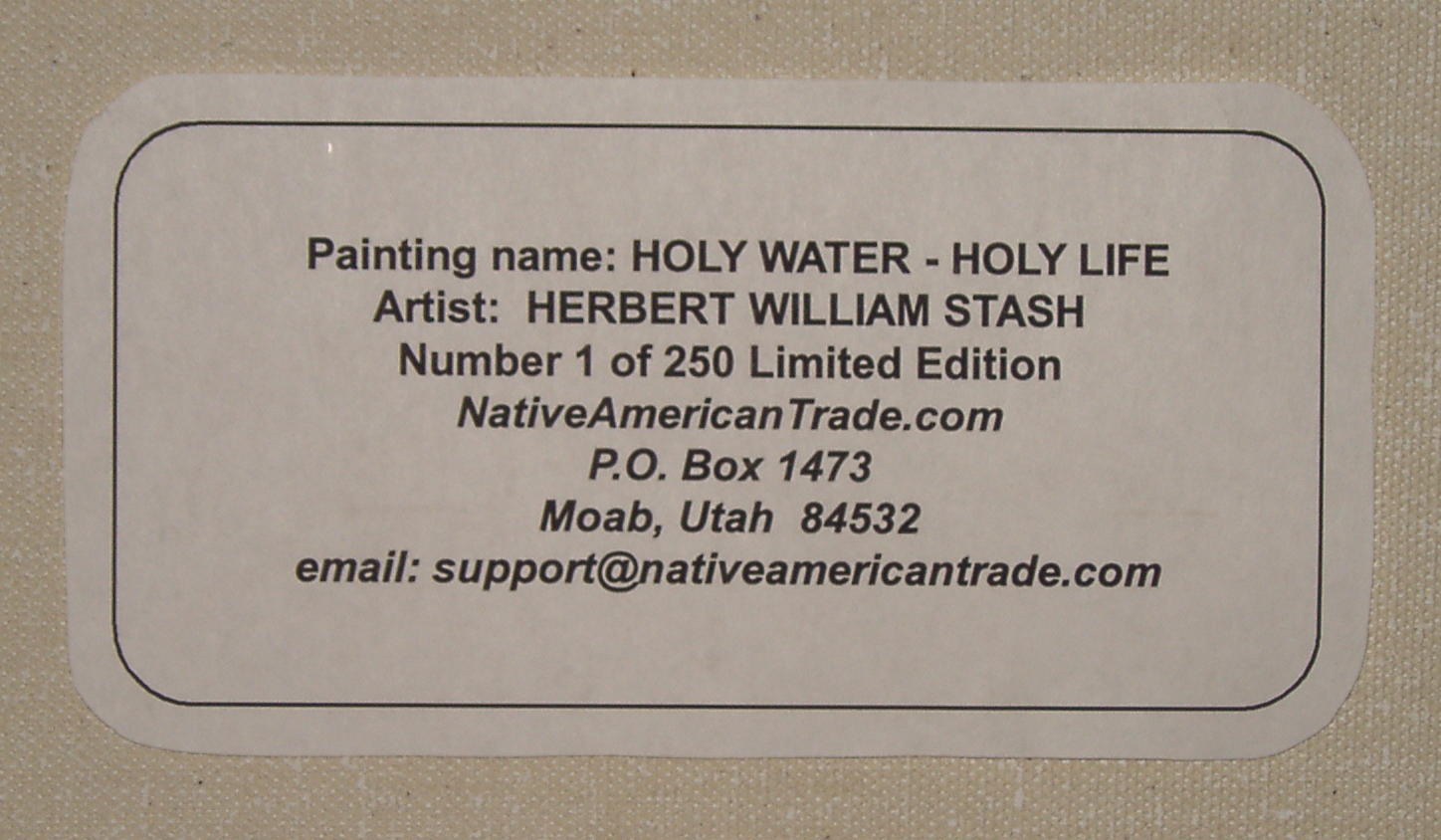 Each is reproduced on canvas in 16 inch
x 20 inch and individually numbered
as part of a limited edition printing.

Each is individually signed by
the artist and mounted in our specially
designed red cedar frames.
...more Peyote Artwork will be coming soon. Bookmark this page and check back.
Now that you have seen the artist's work ... here's the artist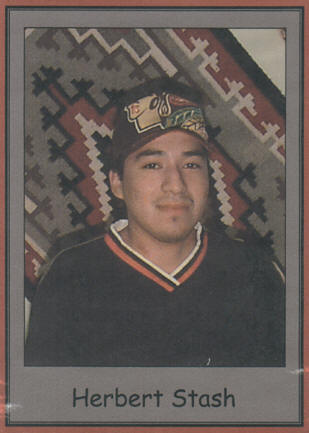 My name is Herbert William Stash, Dine' from Red Mesa, Arizona. My clans are Ta'chiinii (Red Running into the water people) born for Tla'ashchii (Red Bottom people). My chei' (maternal grandfather) is Kinlichiinii' (Red House people), my nalii (paternal grandfather) is Hashk'aa hadzoho' (Yucca Fruit people)
I was raised in the traditional ways of the Navajo People as well as the Native American Church. I was taught that the Creator has blessed me with the ability to draw and paint. With this ability I can express my prayers and thoughts, and bring it to life on a canvas.
I would like for you to enjoy some of my work.
Herbert Stash
You can view pricing or order Native American Church Peyote Artwork and ALL ITEMS above by clicking on this link for our NAC Store.
Information on Cedar Gourd Boxes is available at the Cedar Boxes or that link button at the top of the page.
To view other NAC Items click here or on that button on the navigation bar at the top of the page.
Peyote Staffs, Fans and Tobacco Wallets will be available soon.
Direct your questions concerning NAC Items to:
support@nativeamericantrade.com
This page has been viewed
times since last reset